Website Joins Ezoic Through Access Now Program, Improves Revenue, EPMV, and Visits
2021
9,180% Increase in Revenue
MadBackyard.com joined Ezoic through Access Now, a program designed specifically for smaller sites to gain access to Ezoic's features.

The website joined Ezoic in March 2021. On its first day with Ezoic, it made $2.04. This began gradually increasing over time to roughly $4, with peaks on the weekends in the high teens. By May, however, weekends began to become even more lucrative. MadBackyard.com's weekend revenue started seeing peaks above $50.

By the end of May, the website was earning over $100 per day. This peaked on Sunday, May 30th, 2021, when the site made $189.32 in a single day. Comparing this peak with the site's original daily revenue, this amounts to a 9,180% increase in revenue.

EPMV and Visit Improvements

Beyond revenue, MadBackyard.com has seen improvements in EPMV and visits.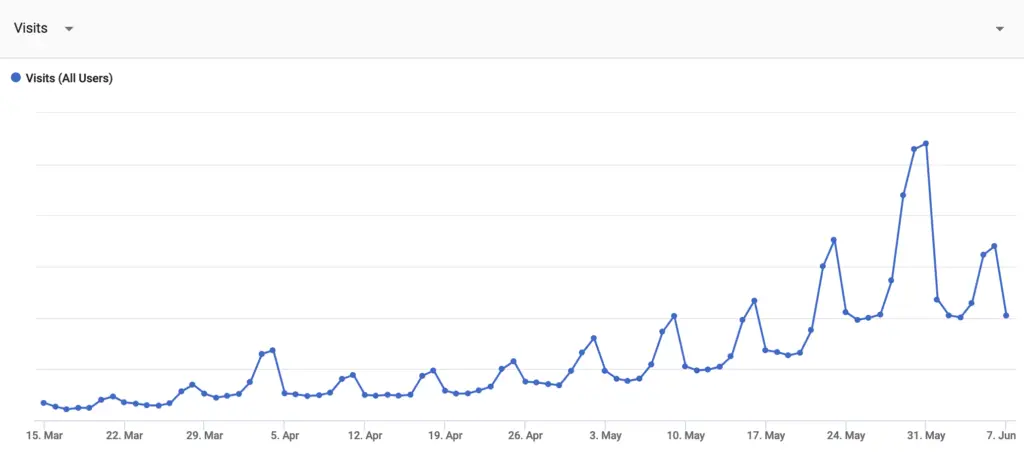 EPMV has increased 578% MoM while visits have increased 182% MoM. The site continues to see improvements in these metrics as it continues to use Ezoic's AI.