Amazing Me Movement Moves to Ezoic from Other Ad Provider
August 2019
Background
AmazingMeMovement.com was initially created as a Feng Shui site but eventually was transitioned into a self-help site. Since then, it has grown to include information on inspiration, relationships, and personal development.

In the time after starting the site in 2015, owner Iva Ursano took courses on SEO and growth strategies in order to better understand how to develop her website. To monetize her site, she implemented AdSense and joined Media.net.

However, Iva was looking to grow traffic and increase ad revenues beyond what AdSense and Media.net offered. That is when she began using Ezoic.

Iva integrated her website with Ezoic through Cloudflare, the fastest Ezoic integration option, in October 2018.

Through this integration method, Ezoic became the source IP from which Cloudflare pulls the site's contents. Ezoic, in turn, pulls the website's content from the site's web host through rapid server-to-server connections from data centers around the world.

With Cloudflare integration, none of AmazingMeMovement.com's code, CMS, or content was altered. This preserves the site exactly as it is designed while simultaneously utilizing Ezoic's optimizations.

In March 2019, Iva moved AmazingMeMovement.com to Mediavine. After not getting the desired results, Iva switched back to Ezoic in July of that same year.
Results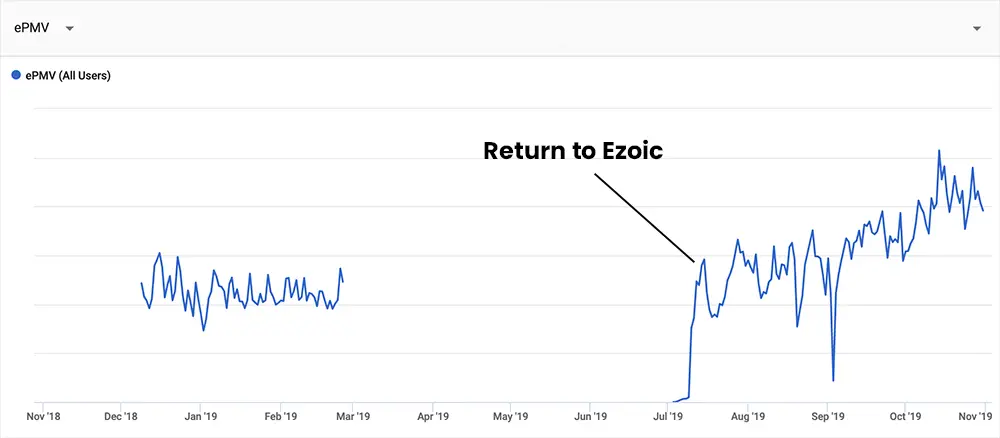 Despite the commonly slow nature of Q2 for ad rates, the website's earnings per thousand visitors (EPMV) still increased by 52%, meaning each user's visit became increasingly more valuable. Additionally, through optimization with Ezoic, Amazing Me Movement's overall site revenue increased 39% within the same time frame.

"Ezoic is easy to work with, and the results have been amazing. The customer service is also top-notch!" said Iva.

The website's average engaged time per visit also increased by 5% within the first month of re-integration. This means visitors were increasingly engaging with content for longer, on average.

While EPMV, overall site revenue, and engaged time per visit increased, bounce rate decreased by 52% within the first week.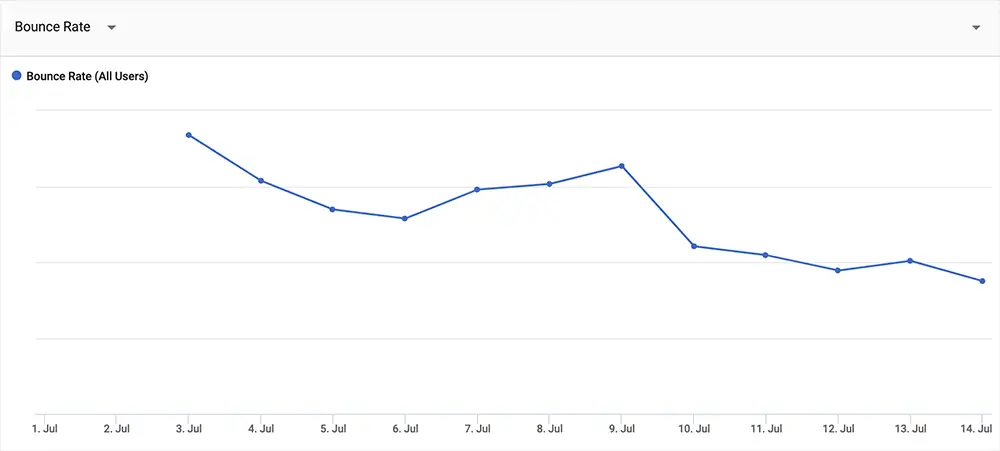 AmazingMeMovement.com's success with Ezoic has allowed Iva to focus more on creating content for her "heart-centered" audience. The increased growth has also given her the bandwidth to launch another site.

What Iva learned through the process of growing her website is that trial and error are key, and as a publisher, you can't always believe the trends others are following.

"Ezoic needs more exposure. People think that Mediavine is the be-all-end-all of ad providers. But I lost so much money with them. I will continue to use and recommend Ezoic," said Iva.

Ezoic's technology continues to learn more about AmazingMeMovement.com's unique visitors with each visit, serving each user the best possible experience while providing greater profits for Iva.