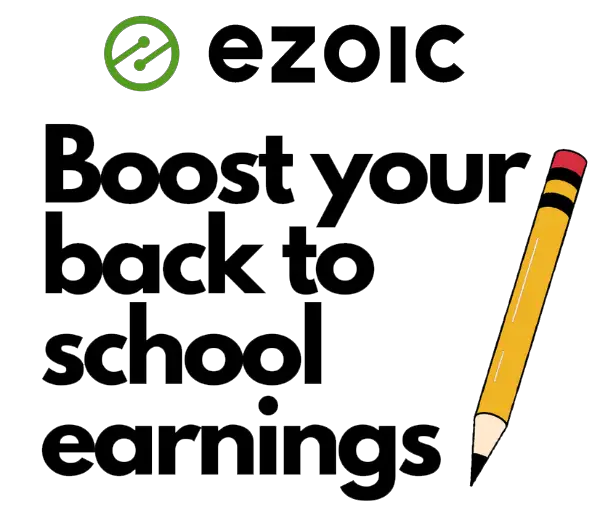 Join Ezoic Before September 1st
to Make the Most of This Offer!
Looking to make some extra cash as the school year begins? Double your ad earnings September 1-5 if you get your site live with Ezoic before or on September 5th.
How Does It Work?
New websites that join Ezoic and turn on traffic before September 5th are eligible for this offer. However, earnings will only be doubled for the days the publisher's site is live with Ezoic, i.e. if a site joins September 3rd, they will only receive double the earnings for September 3-5.
The website must remain live with 75% of traffic running through Ezoic for at least 60 days to benefit. If these two stipulations are met, then Ezoic will double that publisher's earnings between September 1-5. By joining Ezoic now, you'll not only benefit from this exclusive offer, but you'll have access to:
AI technology that helps your site earn the highest revenue possible
Network of new ad partners
Transparent growth and 24/7 support
Dedicated account representatives when you reach new levels
A community of over 10,000 publishers sharing knowledge and resources
Exclusive access to our events, giveaways, and more