How Ad Ops Professionals Use Ezoic
Data-driven testing
Ezoic brings the power of machine-learning-based testing to ad ops professionals. Ezoic is a Google Certified Publisher Partner and was the first North American Google Adsense Partner.  Ezoic can easily connect seamlessly to Google AdX, Adsense, and DFP accounts; allowing publishers to easily access the Google Ad Exchange through Ezoic, or leverage Ezoic testing via our Google DFP integration.
Ezoic is a demand agnostic testing platform. That means that we can provide testing via all of your own ad demand and ad stacks, or publishers can choose to leverage our thousands of partners in a single click.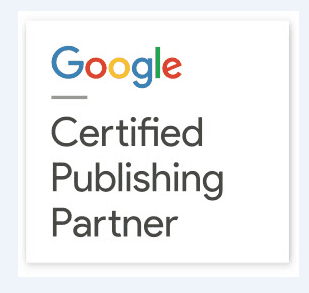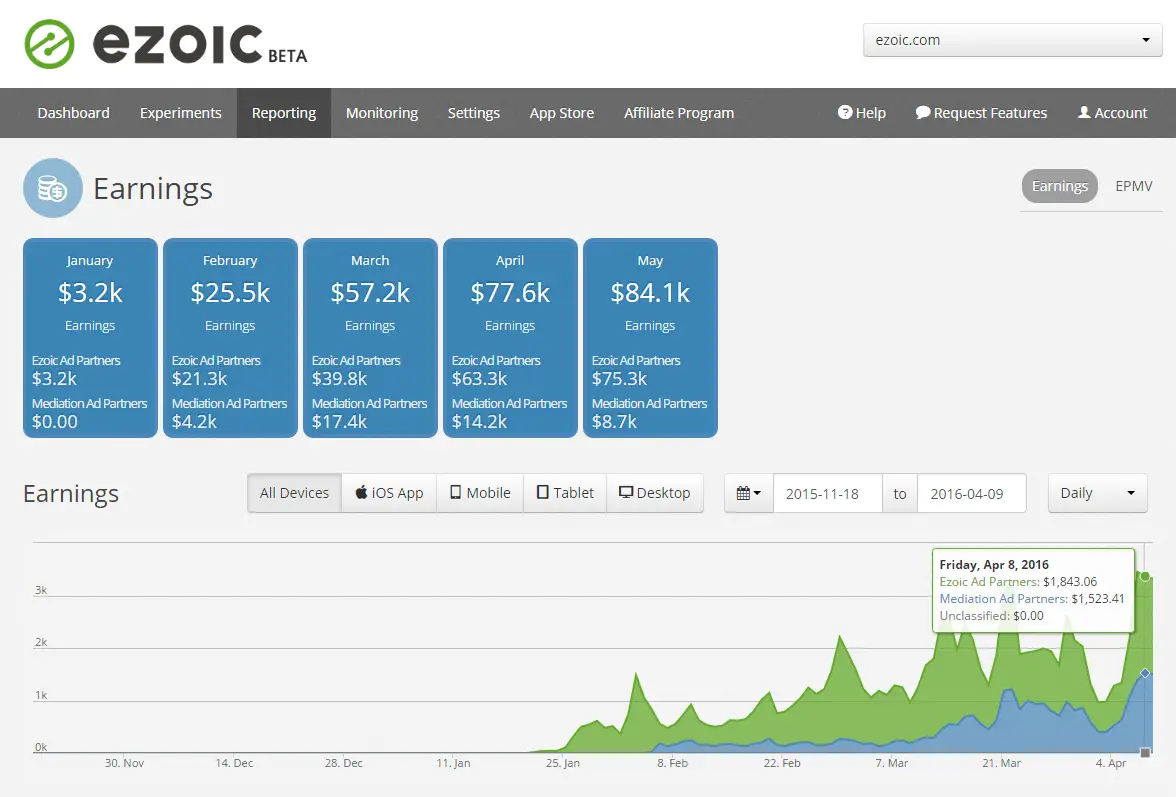 Create more competition
Thousands of ad networks are supported via a feature we call Ad Mediation.  Ad Mediation enables ad ops professionals to link up any existing ad partner to the Ezoic Platform and have them compete for all your inventory in a smart way.  You can learn more about Mediation on our Mediation page.
Ultimately, the Ezoic platform is used by ad professionals from small and large sites all over the world to quickly test and optimize ad combinations, ad partners, and content to improve performance, ad yield, and user experience.
How does DFP Integration work?
The Ezoic Platform is a "smart layer" that works with your existing DFP account.  You will be able to continue trafficking all of directly sold campaigns and ad partners the same way you always have with no changes to your workflow.  You can even target specific placements that are optimized via the Ezoic Platform.  Integration is as simple as providing API access to your DFP account.
You can learn more about it on our DFP Integration page.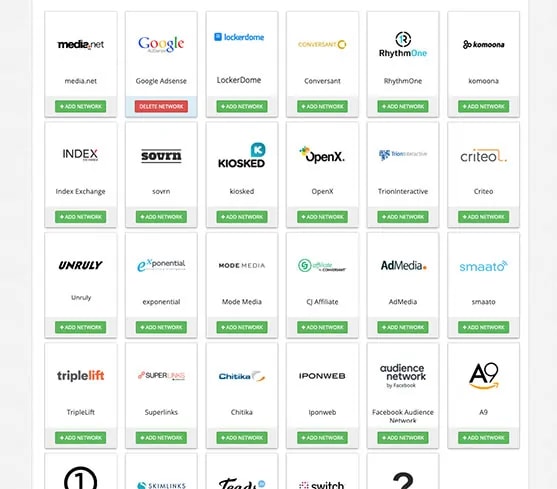 Server-Side Header Bidding
The Ezoic Platform can implement a smart header-bidding solution called ProBid that takes header bidding implementation to the next level by using machine learning to optimize partners and avoid many of the common mistakes made with traditional header bidding implementations — such as a singular timeout for all ad units on the page — failing to apply discrepancy rates to bids, etc.
Best of all, ProBid, has an easy-to-use web interface where you can setup your own header bidding partners and view complete performance.
Learn more about it on our Header Bidding page.
Next-Level Reporting
Ezoic offers the most comprehensive and flexible reporting in the industry.  Our Advanced Reporting suite enables you to view all your website's key performance metrics, along with ad revenue, tracked at a tremendously granular level.  You can view revenue by landing page, traffic source, utm_codes, geographies and much more.  All of this data is also available via our reporting api.  It's one of our most popular features and you should definitely check out more on our Advanced Reporting page.
In addition to our advanced reporting suite, if you use our DFP integration option, you'll be able to see revenue in DFP as you always have. Finally, you'll also be able to see the results of testing and forecast future revenues based on those experiments.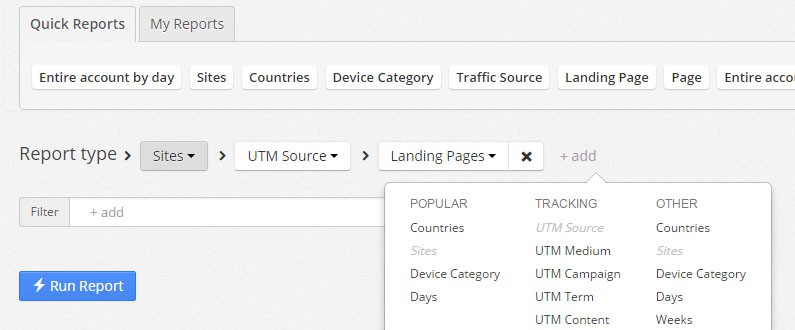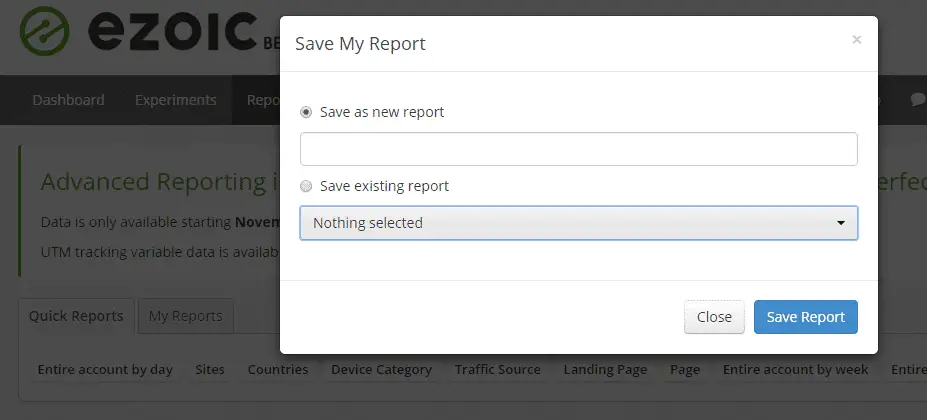 Start Using Ezoic
You can start by sending only a very small portion to Ezoic for testing.
Start Now